BD FIL 2012 / MEMENTO MORI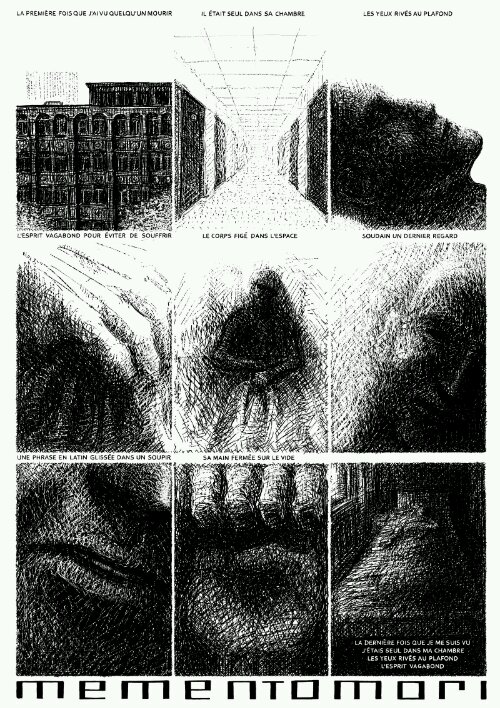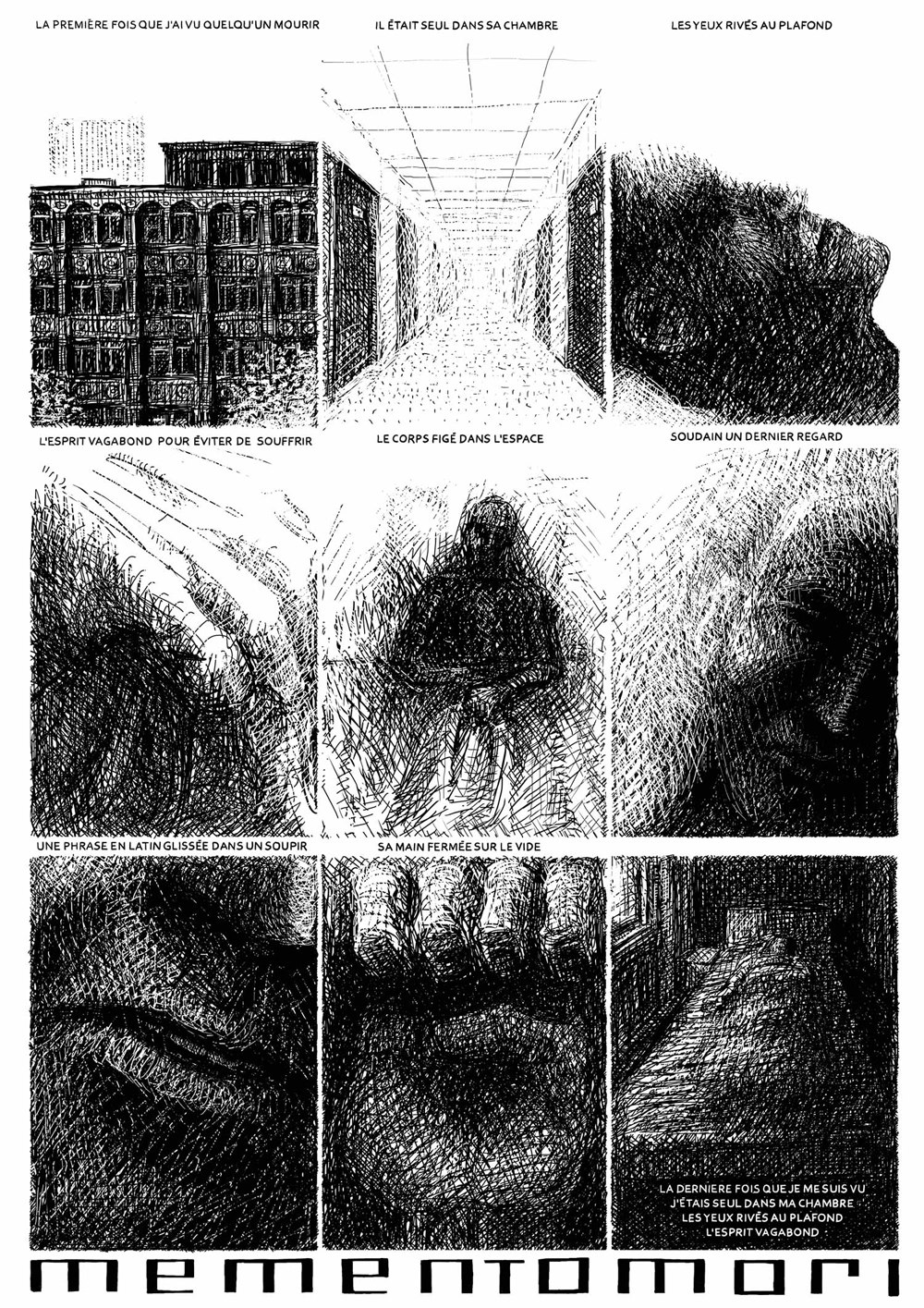 The theme of the competition was "the first time". I knew directly i wanted to avoid first sexual intercourse cliché treatments so i've decided to explore a more obscure/esoteric theme: out of body and near death experiences. Here's a rough translation of it:
"The first time i saw someone die/he was alone in his room/eyes gazing at the ceiling/
his mind wandering to alleviate the pain/his body frozen in space/suddenly a last glimpse/
a latin phrase out of a sigh/his hand grasping the void/ The last time i saw myself, i was alone in my room, eyes gazing at the ceiling, mind wandering."
The title "memento mori" (remember that you will die) refers to a traditional and classical treatment of vanity and death in art.
I opted graphically for a hybrid line between scratchboard and classic brush strokes effect, which i was able to mix together thanks to cpu.
Official site of the 2012 competition
Here are the preliminary sketches for the panel that shows part of the process towards the overall skull figure. You will notice that in the following earliest sketch no architecture was depicted. However in the second sketch, which became the base for the final panel, the architectural elements were brought to balance and diversify the intimate and potentially boring frames with the human figure.